Innovi Business Growth was established in 2011 by two highly experienced commercial managers who identified that a range of companies, whether small or large, frequently require short term support to commercialise products or technology, or to develop and implement an internationalisation strategy. We provide a flexible but tailored service for clients, from advising on licensing or exporting/importing through to a full interim management service.
For details of recent projects see here.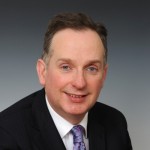 IAN MURPHY has 32 years' experience of successfully negotiating contracts, commercialising inventions and licensing intellectual property (IP). He gained international experience writing tenders and negotiating multi-million pound deals in the aerospace sector and then subsequently spent many years commercialising inventions from top UK research universities across a range of sectors. Ian has negotiated licences for IP relating to aircraft cockpit displays, genetics, musical instruments, silicon chips and power generators, and done so in many parts of the world. He has often worked within collaborative consortia and joint ventures and believes in creating win-win deals. In a previous role Ian was Head of Licensing at the University of Edinburgh, one of the world's leading research universities. In order to identify new customers for university inventions he also built a US marketing network, collaborating with Mentorshop of Connecticut, and other GlobalScots. He is also the Executive Chair of Advanced Downhole Petrophysics Ltd, an early stage company commercialising technology for use in oil and gas exploration.
Ian has an MA from the University of Dundee and an MBA from the University of Edinburgh.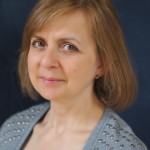 ANNE MURPHY has worked in international trade since 1984 and during this time has gained significant experience of many aspects of doing business overseas. Her first job after graduation was as Export Executive for a manufacturer of industrial cables.  This provided Anne with a basic grounding in exporting and helped her secure a position in the international department of a blue-chip global healthcare company where she was promoted to positions of increasing responsibility. Anne was ultimately responsible for managing the commercial team which provided overseas affiliate companies with full commercial support for tendering, ordering, sales data analysis and forecasting. Anne subsequently successfully built up the export capability of a spin-out from the NHS, by introducing robust export office systems and developing key and other customer accounts to encourage additional export sales. Before establishing Innovi Business Growth, Anne was responsible for international business development for a university English language school which saw her doing business in the Middle East, Japan and China and undertaking market visits to Saudi Arabia, Libya and Russia.
Anne has an MA from the University of Glasgow, a postgraduate Diploma in European Languages & Marketing and is a Graduate Member of the Institute of Export.